The MOI SOI Korean Chili Oil adds a nice layer of spiciness, rich umami, pleasant fragrance to your favourite oriental dish. Made with Korean chili flakes (red pepper flakes), select oil and aromatic greens, the Chilli Oil will add depth of flavour and fragrance to your favourite oriental meals. Made from oil infused with Asian aromatics and crushed Sichuan chillies and fermented Black Beans. MOI SOI Korean Chilli Oil has a magical ability to elevate any dish into a spicy and flavourful treat! UMAMI FLAVOUR OF YOUR DREAMS - MOI SOI Korean Chilli Oil is made from Oil infused with...
Show More
Regular price
Rs. 280.00
Sale price
Rs. 180.00
Unit price
per
Sale
Sold out
View full details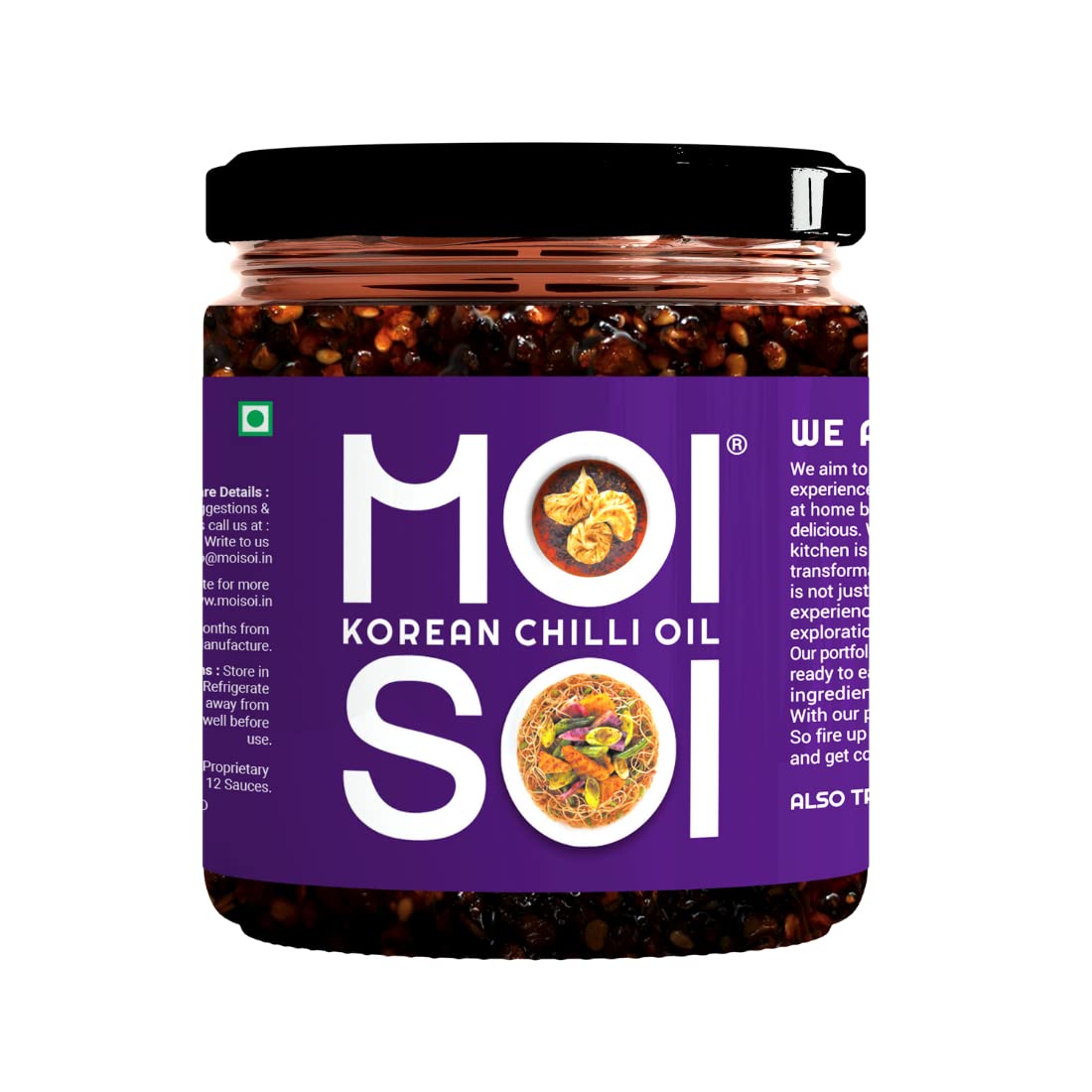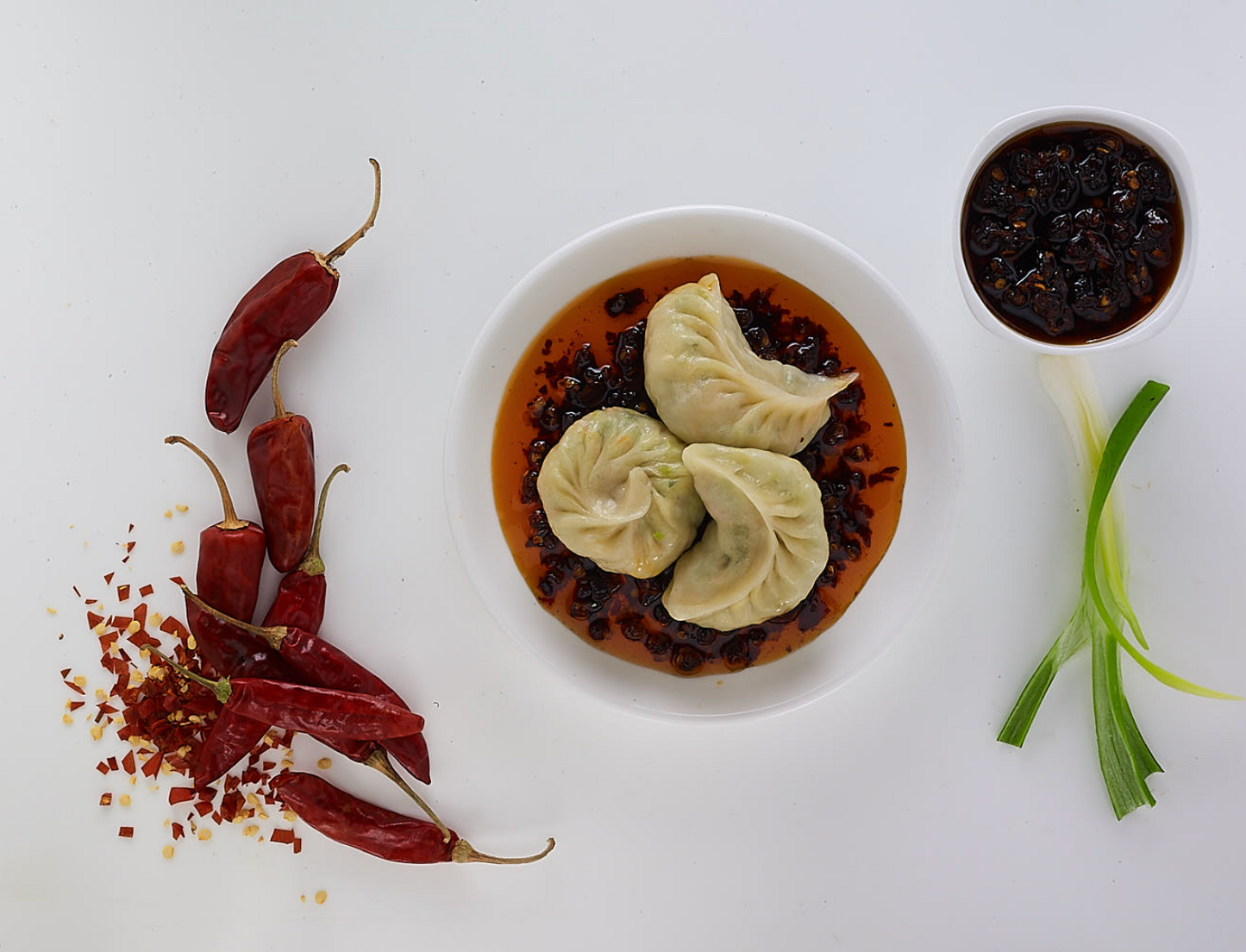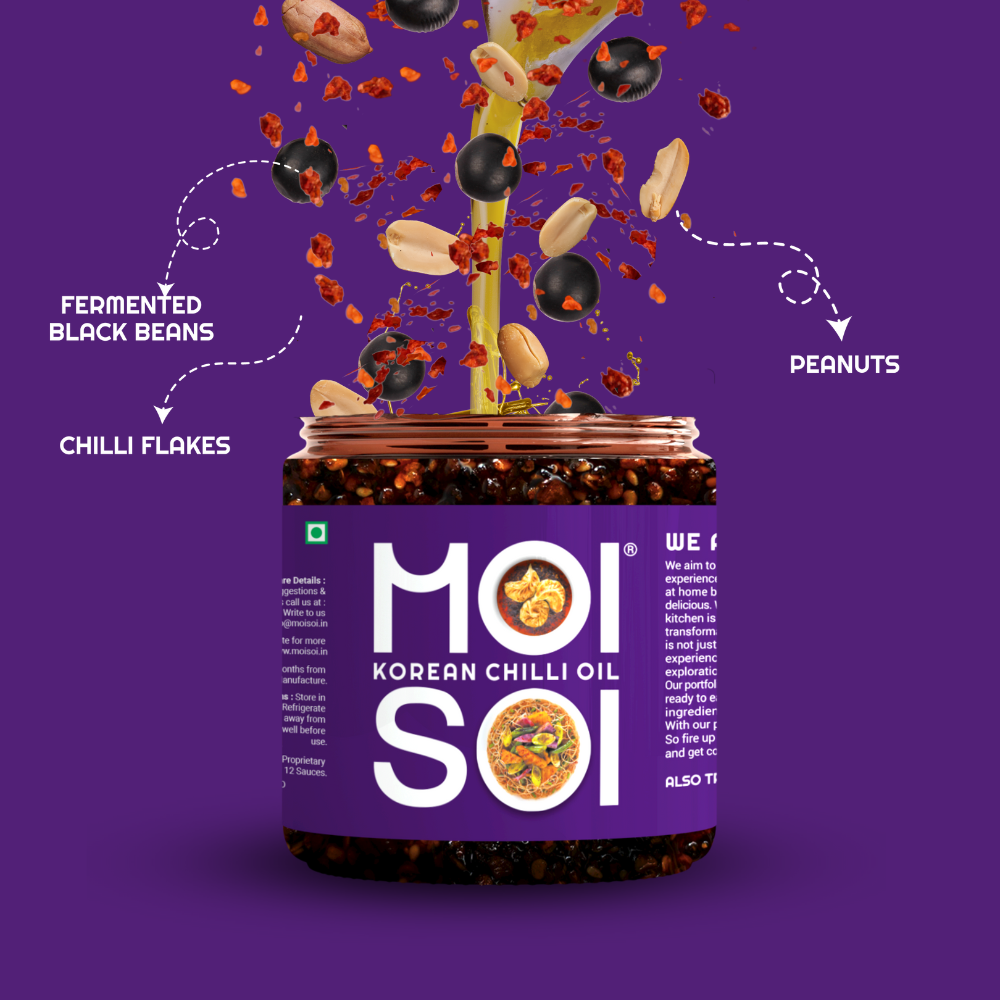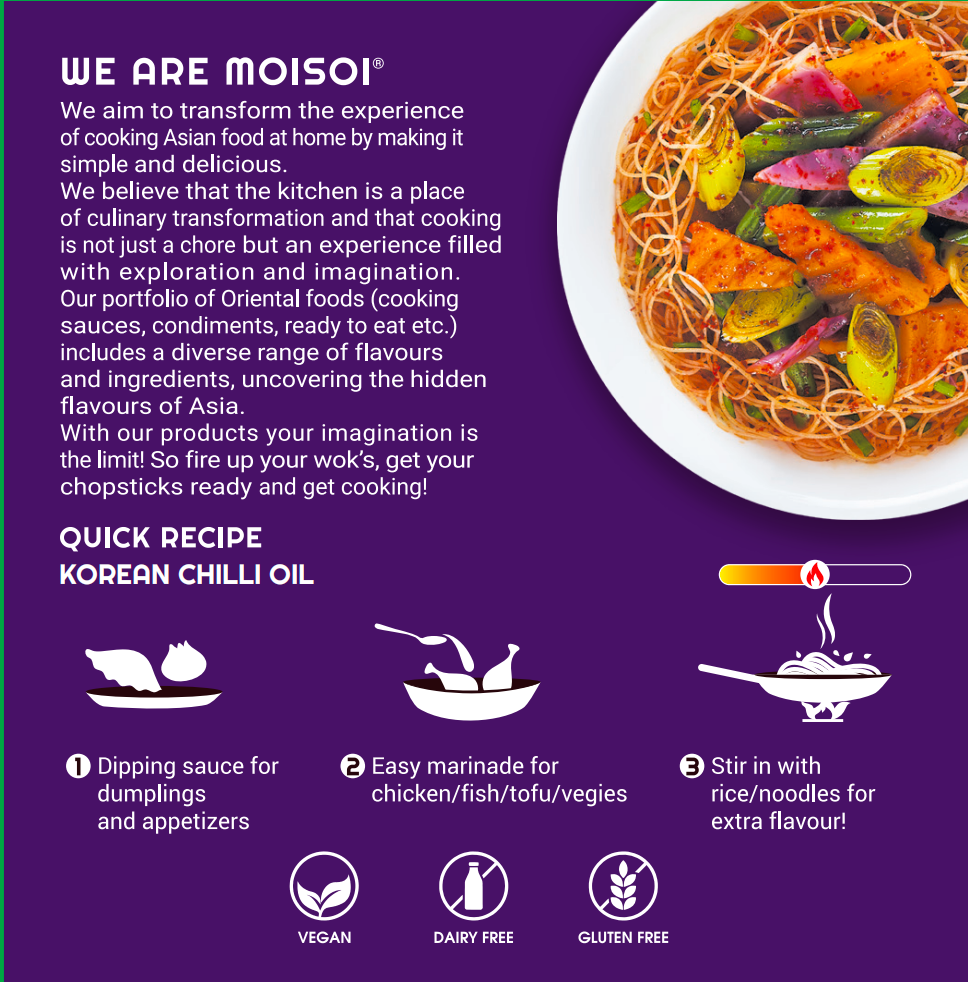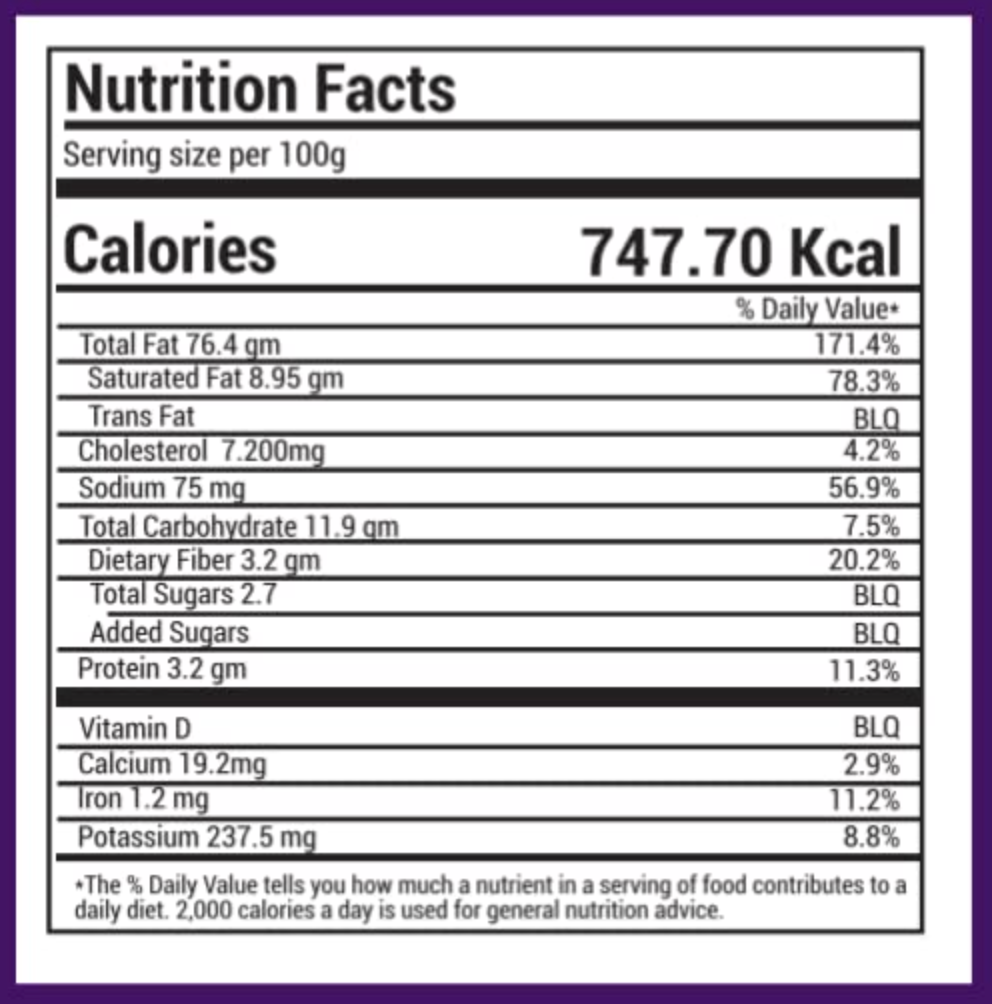 Why Us?
Gluten And Grain Free

Unlock a world of flavor without the gluten and grains. Our carefully created goods are intended to fulfill your appetites while keeping your digestive system happy and healthy.

Vegan

Discover the wonder of a plant-based diet. Our vegan menu blends delicious flavors, healthy products, and ethical decisions to make sure every meal inspires and satisfies you.

Zero preservative

Learn to live a life without preservatives and experience its freedom. You may enjoy delicacy from our carefully picked assortment without worrying about sensitivity to preservatives, giving you happiness and tranquility of mind.


Locally Produced

Local products may be fresher and of higher quality because they don't have to endure long transportation times, and producers often have a stronger connection with their customers.